About our podiatry services
When you look after yourself and your health, it's often easy to forget about your feet. Your feet and ankles 'bear the brunt' of your body weight and are in constant demand. Problems with your feet can have a huge impact on your quality of life. Foot and ankle problems can be due to chronic medical conditions like arthritis or diabetes or quite simply caused by everyday situations, by wearing poorly fitting shoes or even just from overuse. These can all lead to temporary or acute pain. That's where our Podiatry services can help.
Podiatry can help to improve your mobility and independence through the prevention and management of foot problems. Our Podiatrist is specially trained to assess, diagnose, treat, and manage abnormal foot health.
South Coast Medical podiatry services operate from our Rye, Rosebud and Dromana clinics.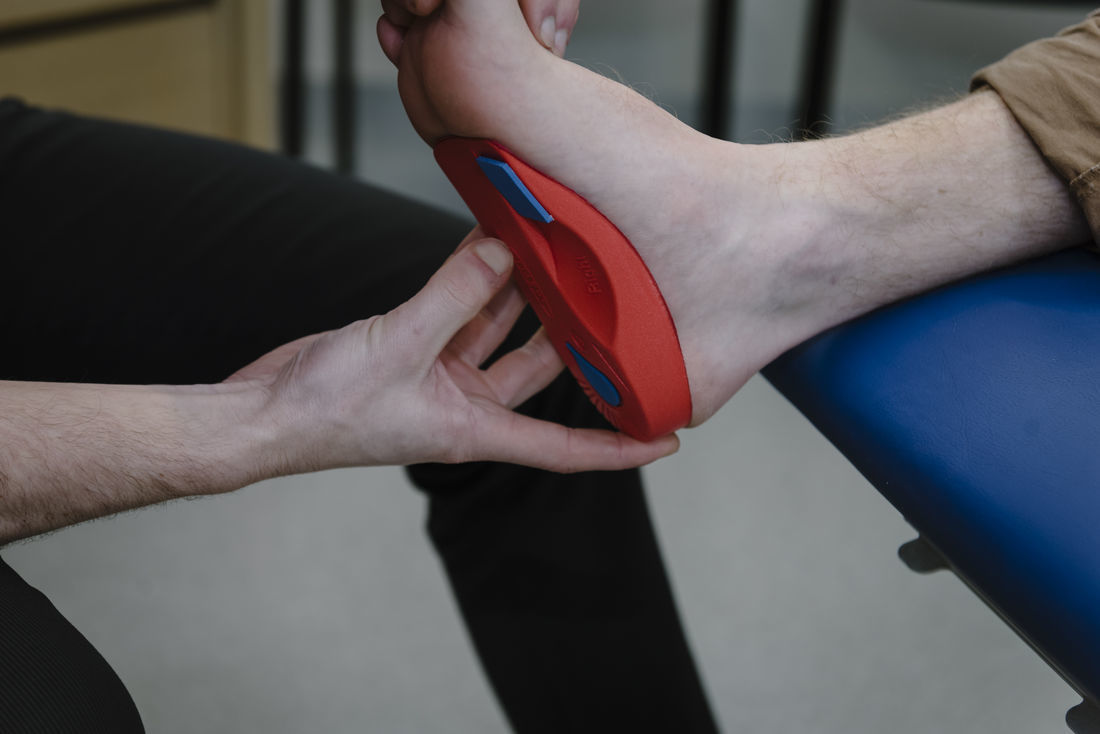 The Podiatrist's scope of practice includes:
Management of nail and skin pathologies (such as abnormally growing toenails and callous formation, skin reactions)
Wound management
Biomechanical management, including the review of walking and running styles, and orthotic prescription and review
Footwear review and advice
Foot health assessments covering, diabetes foot, peripheral vascular disease, neurological, autoimmune, immunosuppressed assessments
Paediatric (Child) foot assessment and management
Shin splints, Athletes foot and Arch pain
Podiatric surgeries, including in-grown toe nails
---
Why choose us?
Our podiatrists are all fully qualified and registered health professionals. They employ an evidence based practice and client centred approach to providing health care, meaning you can be assured that all treatments provided are at the highest level and based upon your input, needs, and consent.
Our Podiatry clinic is completely modern with brand new equipment, hassle-free layout to the clinic room, access to toilets (and disabled toilets), and a fully staffed reception desk.
You do not need to be a patient of one of our doctors to see our Podiatrist, and no referral is required.
Our clinic accepts a number of plans and claims, including:
Chronic Disease Management (Enhanced Primary Care) Plans
Private Health Insurance
Pension/Health Care Cards
Department of Veterans Affairs
Transport Accident Commission
Work Cover Claims

---
Our podiatrist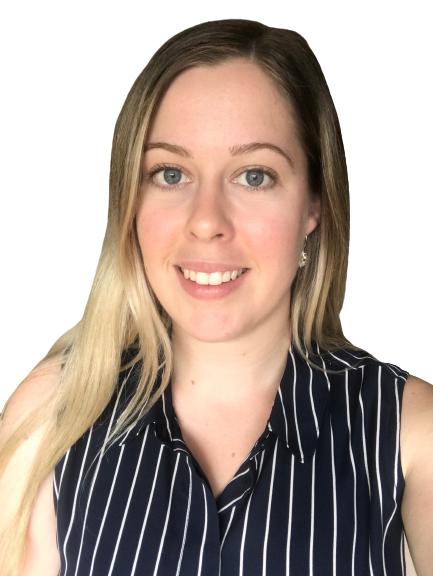 Natalie Miller (Tues at Rye)
Natalie has completed a Bachelor of Applied Science and a Masters of Podiatric Practice at La Trobe University.
Natalie is a Mornington Peninsula local who has worked as a Podiatrist in both the Bayside and Mornington Peninsula area. She is a friendly and caring Podiatrist who is interested in all aspects of podiatry including diabetic foot care, wound care, musculoskeletal injuries, ingrown toenails and general podiatry treatment.
Natalie enjoys helping her clients achieve and maintain an active lifestyle by supporting excellent foot health. She is actively involved in the community by annually volunteering for the Oxfam Trailwalker and Disabled Surfing Association at Point Leo. In her spare time Natalie enjoys stand up paddle boarding at the local beaches and exploring the Melbourne food scene with her partner.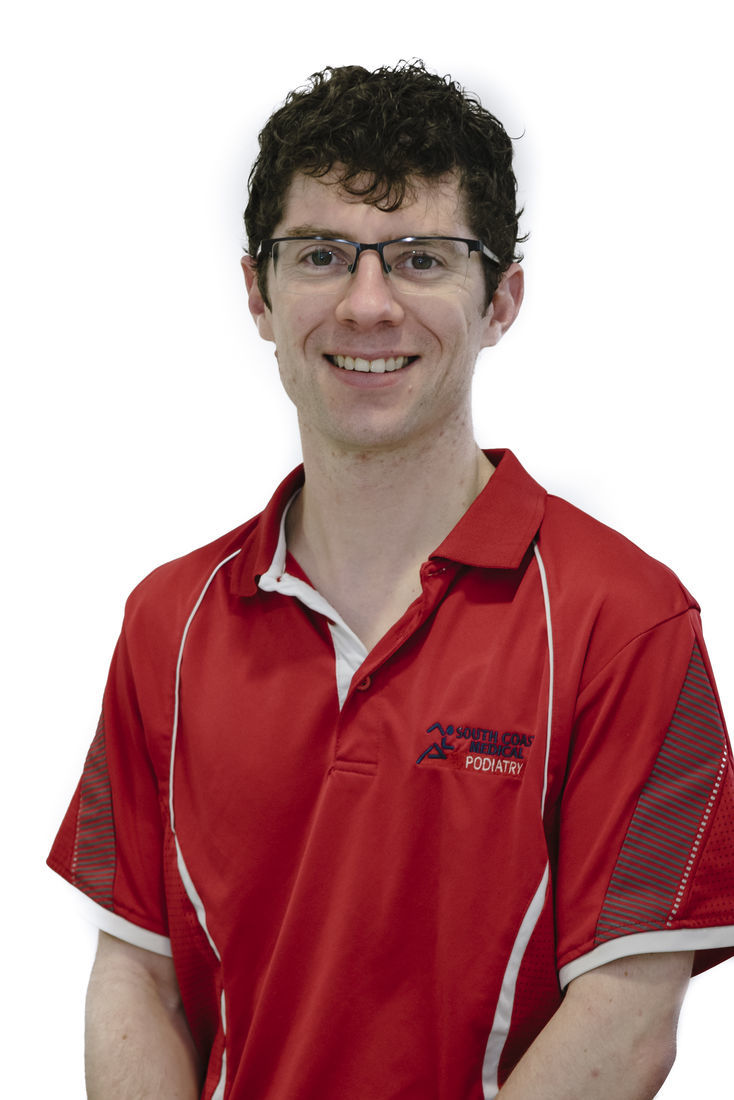 Brenton West (alternate Saturdays at Capel Sound)
Brenton graduated from Charles Sturt University in Albury with degrees in Podiatry and Clinical Education (post graduate).
Over his career, Brenton has worked in multiple high risk/wound clinics, three falls prevention services, six hospitals in acute, rehabilitation and amputee wards, community health, and as the Podiatry manager at the Wimmera Health Care Group. Brenton has served as an academic staff member at Charles Sturt University. Brenton has also held unique roles working in correctional health and as a Consultant Educator for Queensland Health. Brenton has completed and published research on the association of statins and peripheral neuropathy, which he has presented at state and national level conferences.
Brenton was the inaugural chair of the New Graduate & Developing Podiatrist Special Interest Group, Board member and newsletter editor of the Advanced Practicing Podiatrist – High Risk Foot Group, and Director and Student/University Liaison of the Australian Podiatry Association (Victoria).
Brenton has also volunteered as a sports trainer podiatrist for Indoor Sports Victoria and the State Netball teams, as well as Oxfam Trail Walk Melbourne.
Outside of work, Brenton grew up on the Mornington Peninsula, and lived in Rye as a child. Brenton is a volunteer fire-fighter for the Frankston Fire Brigade, is completing further post-graduate study, and is attempting to renovate his house. Brenton's favourite colour is green, he enjoys reading books, and is a keen baker.
---
Our multidisciplinary approach
At South Coast Medical, we practice with a multidisciplinary team approach, meaning that the Podiatrist will work together with other health professionals when required to optimise your care.
Multidisciplinary team work is a strength of South Coast Medical in the private podiatry sector, with on-site access to:
General Practitioners
Physiotherapists
Dietitians
Diabetes Educators
Nurses
On Site Pathology
Psychology