Harrison Shill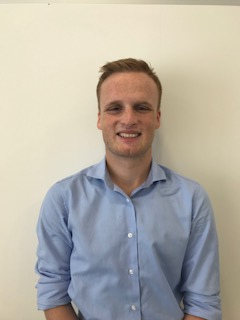 Harrison graduated in 2016 after completing a Bachelor of Physiotherapy with honours at Monash University.
As an avid footballer during his adolescence and a national representative for Volleyball Victoria in his adult life, Harrison has a keen interest in sports related physiotherapy and injury prevention, particularly clinical pilates.
Harrison enjoys forming long-term working relationships with motivated patients and the broader community to assist people of all ages in reaching their health and fitness goals.
Harrison's Clinic Hours:
Rye Clinic:                     Monday, Thursday and Friday 9:00am - 5:30pm 
                                       Wednesday 9:00am - 1:00pm
Rosebud Clinic:             Tuesday 9:00am - 5:30pm
Dromana Clinic:            Wednesday 2:00pm - 5:30pm
---
South Coast Pilates Studio
Our Rye Clinic has a dedicated Clinical Pilates and Functional Training Studio. Pilates & Functional Training is for every body; whether you want to improve sports performance, fitness or health. Our personalised approach can help you;
Improve muscle tone and balance
Improve strength and flexibility
Recover from injury
Improve body awareness and coordination
Improve core control
Refine your current resistance training program.
Why choose us?
Our personalised and private approach with one on one 20 minute appointments
Our evidence-based assessments, advice and treatment
Our experienced physiotherapists, and access to a multidisciplinary healthcare team
No referral is required
Our clinic is clean, modern and easily accessible
---
About Us
We have a wellness focus helping you 'Get Fit for Life'
Our physiotherapy services are currently based at our headquarters 2 Ozone Street, Rye. Just in case you haven't visited us here before; our Rye clinic is a bright and modern purpose-built facility which houses an experienced and friendly group of health professionals. The physiotherapy services we offer include;
Acute and chronic Injury assessment and diagnosis, or a second opinion
Education on your condition and development of a treatment or management plan
Manual physiotherapy treatment including soft tissue work and mobilisation
Treatment for neck pain and headaches
Treatment for lower back pain
Sports physiotherapy and sports coverage
Dry needling
Treatment for workcover and TAC clients
Clinical pilates and functional training
Strength and conditioning programs
Veterans' Affairs wellness programs
---
Our Promise To You
To provide high quality, safe and ethical physiotherapy and clinical Pilates services through South Coast Medical Clinic to peninsula residents which are evidence-based, goal orientated, and relevant to the individual. We aim to provide a full spectrum of services, in a caring and friendly environment, including;
musculoskeletal injury assessments and diagnosis
acute, sub-acute and chronic injury management
manual, active and combined treatment pathways
preventive health, wellness and performance programs
multidisciplinary healthcare through South Coast Medical's healthcare team.
South Coast Medical's physiotherapists, as part of a multidisciplinary team, aim to empower individuals with education, facilitation and support, assisting them to reach their rehabilitation and performance goals.
Physiotherapy Positions Vacant
Part time and casual positions are available.  Please forward any expressions of interest in working at South Coast Medical to the below contact details.
Contact Details
Lisa Chambers – CEO